PORT FOLIO
Is Your Website 'Lost In Translation' & There's 'Trouble Keeping Up Communication'?
Hakunamatata…
The Best Website Development Company In Bangalore Is Here To Open A Vast 'Web' Of Possibilities For The Future Of Your Venture!
Let's work together
Your website journey with
Marko & Brando
Every second your website displays the buffer sign is a millisecond closer to losing the user on your website. We are here to eliminate that with our strategic and foolproof process.
With experience in backing 1000+ brands to thrive on the web, we are the most proficient web design agency in bangalore.
Let us guide you through our web-building process
Step 1
Get The Engine Revving!
The first step to get the ball rolling is the brief. This is where we get to know your brand, your brand values, and your goals. This is the initial stage where you tell us about yourself so we can create a website that tells the world who you are!
Step 2
Prototyping
What's a process without an exhaustive research?!
After getting a clear picture of your brand and conferring your needs we get straight down to research. We do a detailed study of the market, consumer behavior, and your competitors. And this is when we come up with a content, design, and structure plan that works best for your website.
Step 3
UI Designing
After mapping out the plans our sans pareil team of designers will work their magic!
This is when they put all shades of colors, themes, and fonts that will fetch you result-driven outcomes. We are a leading agency for website development in bangalore with the best team of designer nerds who create websites with the smoothest user experience.
Step 4
Testing
After your website has been coded, we run all necessary tests to make sure that your website is glitch-free and engaging. We send it to you for your valuable feedback so you can decide on the final product.
Step 5
The Final Showdown
This is when we bring to life the ideas which were mere imagination and a blueprint on paper. Your website goes live now!
Ready to start your web project?
Let's chat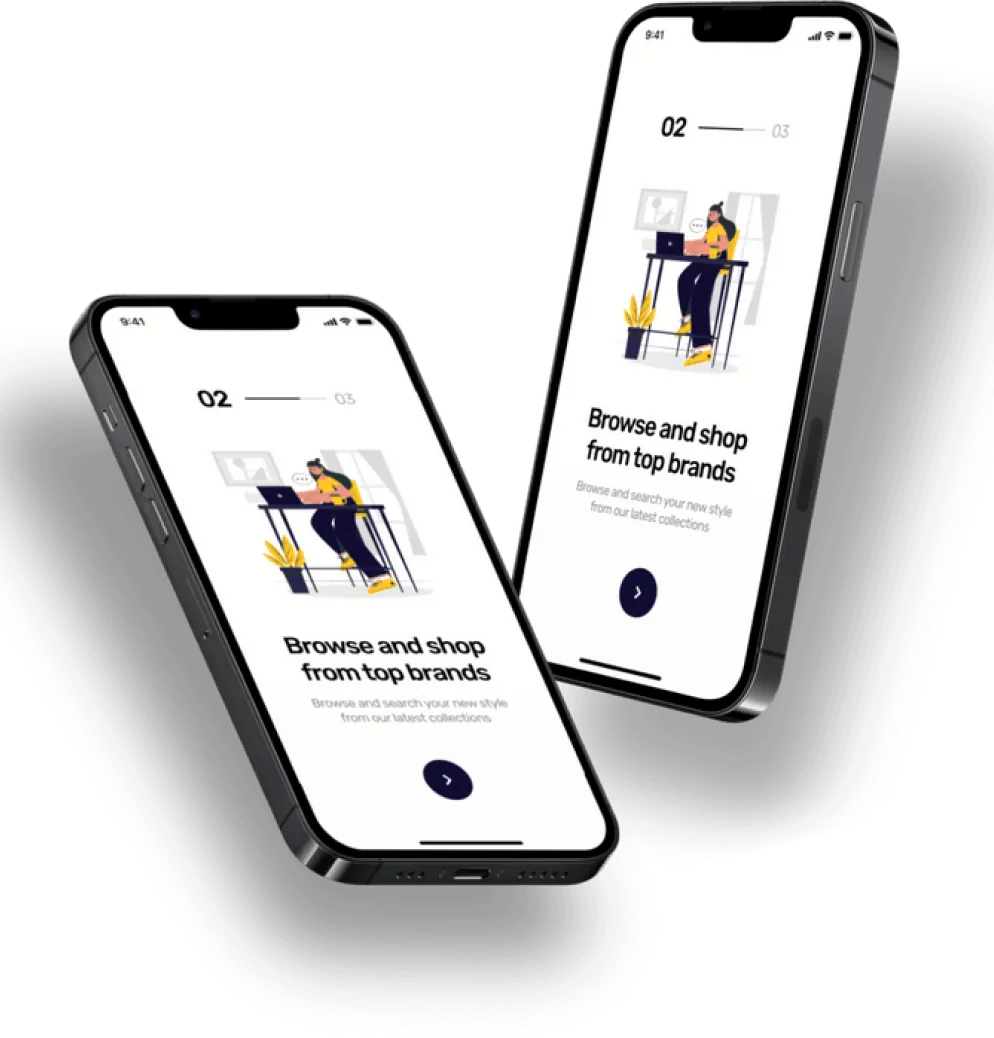 Our reviews
Still not convinced? Hmm… Nevermind. Don't ask us, ask them!
My
E-Commerce website
was designed with all the necessary specifications and I have received all the support from Marko & Brando's team.
Rizwan Khan, Founder of Greywalk Shoes
I approached
Marko & Brando
for redesigning my existing website and they created a fresh, eye-tempting design for my website which is classy, professional.
Soumia Chandra, JK Chandra Jewellers
Marko & Brando, one of the
best SEO company in Kolkata
offers a powerful suite of tools that every marketing team must have. I am using Marko & Brando to manage the entire inbound process.
Akshay Rohatgi, AIl India Football Federation (AIFF)
Marko & Brando's team always
clarified my queries as the project
went along and they demonstrated a clear understanding of the scope and nature of the project and delivered it accordingly.
Rajesh Nath, VDMA India
What do we bring to the table?
Boost your digital presence in a jiffy
We are your go-to website design agency in Bangalore. We design websites that deliver convenience on deck.
Engender credibility
With a clear brand message and a secure URL, we promise to have your clients put their trust in you.
Snappy websites for shorter attention span
With our engaging and responsive UI/UX design your users are bound to 'Be Intrigued, Enquire and Purchase!'.
Conversion comes easy
We build credibility with our unmatched creativity that converts your users into consumers from the convenience that your website is.
Let's work together
Ready to start your next project? Call, live chat or send us a message today. We're here 9am to 6pm Monday to Friday
We've pulled together some basics to Help you get started
You can keep your checklist aside because you'd be ticking them all! We are your one-stop web development agency in Bangalore. From ideation to execution we cover it all.
You name it. We do it!
It all comes down to 'What do you want'.
You need to figure out your priorities and plans for your business and website. Consider several factors like budget, objectives, experience, goals, reviews, etc.
Yeah, we know the agency hunt is a task.
Save yourself the trouble and contact us today!

The idea is to bring your larger-than-life website to small screens and create big impacts. With smartphones ruling as the top business medium, we make sure that your website grabs the attention of the audience via mobile phones too. We are the finest web design and development company in bangalore that make your website drive quality leads via all kinds of screens.
You are not just our consumers, you are our 'prosumers' Meaning, it's your website and it is a reflection of your brand so you get to customize and create it with us. Your feedbacks and ideas are of vital importance to our process. We are the most reliable web design company in Bangalore that keeps you up-to-date and speed on the progress and process of your site.